Symposia Archive
3rd Annual Symposium, 2003
2nd Annual Symposium, 2002
1st Annual Symposium, 2001
20th Annual Symposium 2022
"Fossils, Monsters and Roman Heads"
11.00am
Saturday, 9 July, 2022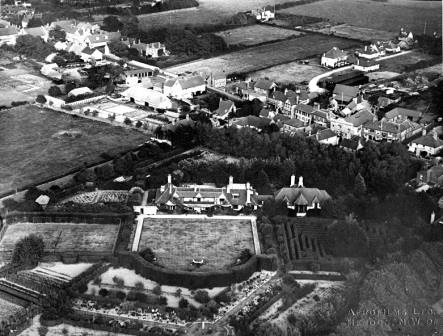 'Large Acres, 1928'
Details
The Symposium will be held at St. Peter's Church Hall, 75 St Peter's Crescent, Selsey, West Sussex.
Will those wishing to attend the Symposium please contact the Honorary Secretary, Juliet Field at 40 Portland Road, Oxford, OX2 7EY, Tel: 01865 552640, jools.field@btinternet.com
Will those wishing to be collected from Chichester Railway Station, please contact the Honorary Secretary
Those wishing to join us for lunch at The Seal Hotel should inform the Honorary Secretary before 18 June. As meals have to be ordered in advance, please let the Secretary know your menu choices. Click here to check The Seal a' la carte menu
We hope to include a short musical interlude on the EH-A organ in St Peter's Church, with Kate Adcock.
Tea and coffee will be available before the meeting.
Programme
11.00 Welcome and Introduction by the Chairman
Julian Munby FSA, 'Chichester and Selsey Landscapes'
The Annual General Meeting
Lunch at the Seal Hotel, 6 Hillfield Road, Selsey
'Views of Selsey Past. Geology and Coastal Change through the eyes of Heron-Allen'. A walk led by David Bone
Annual General Meeting Agenda
Apologies for Absence
Minutes of Meeting on 6 July 2022
Matters arising
Election of Officers and Committee
Chairman's Report
Presentation of Accounts by the Treasurer
Reports:

Web-Site
Newsletter and Future Opuscula
2023 Symposium

Any Other Business [notified in advance to the Secretary]