Symposia Archive
3rd Annual Symposium, 2003
2nd Annual Symposium, 2002
1st Annual Symposium, 2001
17th Annual Symposium 2017
"Edward Heron-Allen: Beginnings and Endings"
11.00am
Saturday, 1 July, 2017
Flat 13, 13 Tavistock Place,
London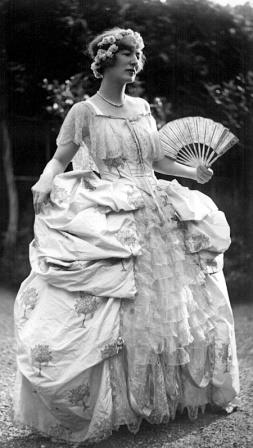 'Yoi Maraini'
Details
The Symposium will be held in Flat 13, 13 Tavistock Place, London.
Our meeting place is in the intellectual heartland of Bloomsbury, in the small triangle between Kings Cross St Pancras/Euston/Russell Square tube stations. Buses 59/68/168 from Waterloo and the south stop at Tavistock Square. The flat is close to the junction with Herbrand Street. There is an entriphone on the street gate and a firm pressure should be applied to button 13.
Parking is metered until 1.30pm, but there are plenty of underground car parks in the area (at &pound3 per hour!); the congestion charge does not apply on Saturday.
Will those wishing to attend the Symposium please contact the Honorary Secretary, Juliet Field, at 40 Portland Road,
Oxford. OX2 7EY, Tel: 01865 552640.
Those wishing to join us for lunch at North Sea Fish Restaurant, 7-8 Leigh Street, London, WC1, should inform the Honorary Secretary by 17 June.
Programme
11.00 Welcome and Introduction by the Chairman
David Thompson, 'Edward Heron-Allen - A Genealogy'
John P. Mahoney, Barbara P. Mahoney and Antonella T. Maraini 'The Mrs. E.C. Buckley - Sir Coleridge Kennard Affair and Solicitor Edward Heron-Allen'
Timothy J. McCann, 'Edward Heron-Allen and Captain A.W.F. Fuller'
Roger Cline, 'Collecting Heron-Allen'
The Annual General Meeting
Lunch at North Sea Fish Restaurant
AGM Agenda
Chairman: Tim McCann
Apologies for Absence
Minutes of Meeting on 2 July 2016
Matters arising
Election of Officers and Committee
Chairman's Report
Presentation of Accounts by the Treasurer
Reports:

Web-Site
Newsletter and Future Opuscula
2018 Symposium

Any Other Business [notified in advance to the Secretary]
Date of next meeting [Saturday 5 July 2018]