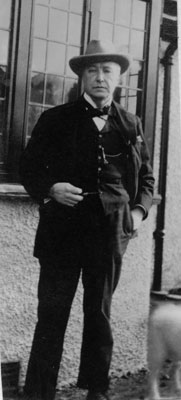 Edward Heron-Allen
Edward Heron-Allen's Journal of the Great War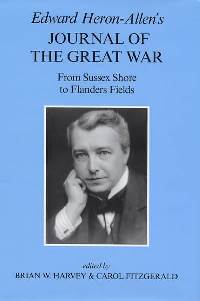 In this personal journal he set out to chronicle, from the first day of the War, its impact on the lives of himself, his family in Selsey, and friends, acquaintances and organisations nationally. His observant and penetrating eye describes in unsurpassed detail the increasingly stringent conditions of wartime Britain. He depicts the effects of conscription, spy scares and Zeppelin raids both in Sussex and in London. He also recounts his training in the Sussex Volunteer Regiment - a somewhat Dad's army process - and later, officer training at Tunbridge Wells. The final stages of the War find him using his linguistic skills in the propaganda department of the War Office.
He casts an exceptionally perceptive and critical eye on the Home Front - illuminating the irrevocable changes that the Great War inflicted on English life.
Sussex Record Society Volume 86; xxii and 282pp, including index; 13 illustrations; hardback; colour jacket
Now half price. Available for £10 plus p & p, from http://www.sussexrecordsociety.org
/shop/sussex-shore-to-flanders-fields-heron-allens-journal-of-the-great-war/
Publications
Publications about or mentioning the life and works of Edward Heron-Allen.