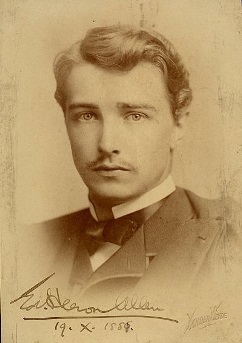 Edward Heron-Allen 1886
News and Events 2022
March
The Annual Heron-Allen Lecture will be held on Friday 11th March at 5:45pm in the Simpkins Lee Theatre, Lady Margaret Hall, Oxford. The 2022 Heron-Allen Lecture will be delivered by Professor Amy Dickman, who is currently a Professor of Wildlife Conservation with WildCRU at the University of Oxford. Her talk is entitled 'Warriors, Wildlife & Women: Big Cat Conservation in Tanzania & Beyond'. A drinks reception in the Monson Room will follow the lecture for all those who have registered for the lecture.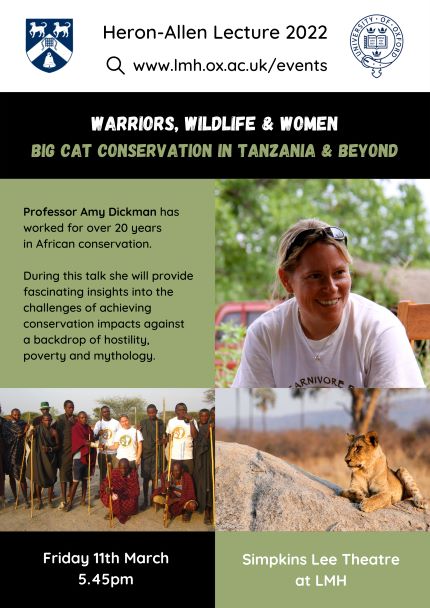 For more information and booking, please visit: https://www.lmh.ox.ac.uk/index.php/events/heron-allen-lecture-2022
July
9 July. The Society's 20th Annual Symposium will be held at St. Peter's Church Hall, Selsey, on Saturday 9 July starting at 11.00. The theme is 'Fossils, Monsters and Roman Heads. The programme will include Julian Munby FSA on 'Chichester and Selsey Landscapes' and other papers to be arranged. This will be followed by a late lunch at the Seal Hotel, Selsey. After lunch, David Bone will lead the Society on a walk entitled 'Views of Selsey Past. Geology and Coastal Change through the eyes of Heron-Allen'. To book for the Symposium please e-mail our Honorary Secretary, Juliet Field at jools.fielf@btinternet.com by 21 June. Lunch reservations must be made before then as we have to order food in advance. We hope to include a short musical interlude on the EH-A organ in St Peter's Church, with Kate Adcock.
August
Following the recent death of our Chairman Tim McCann, we regret that the Society is currently unable to answer any requests for information relating to Heron-Allen researches. We will update the website when we have further news on this.