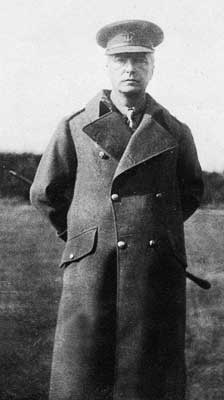 Edward Heron-Allen in uniform, c. 1918
Biography
Joan Navarre is writing a biography
of Edward Heron-Allen.
Any information concerning Heron-Allen (e.g. letters, manuscripts, photographs) will be greatly appreciated.
Bibliography
Bibligraphy complied by R.B.Russell Tartarus Press, with many thanks to John Mahoney for his additions.
This bibliography is an evolving work. Please notify the webmaster of any additions, corections or amendments.